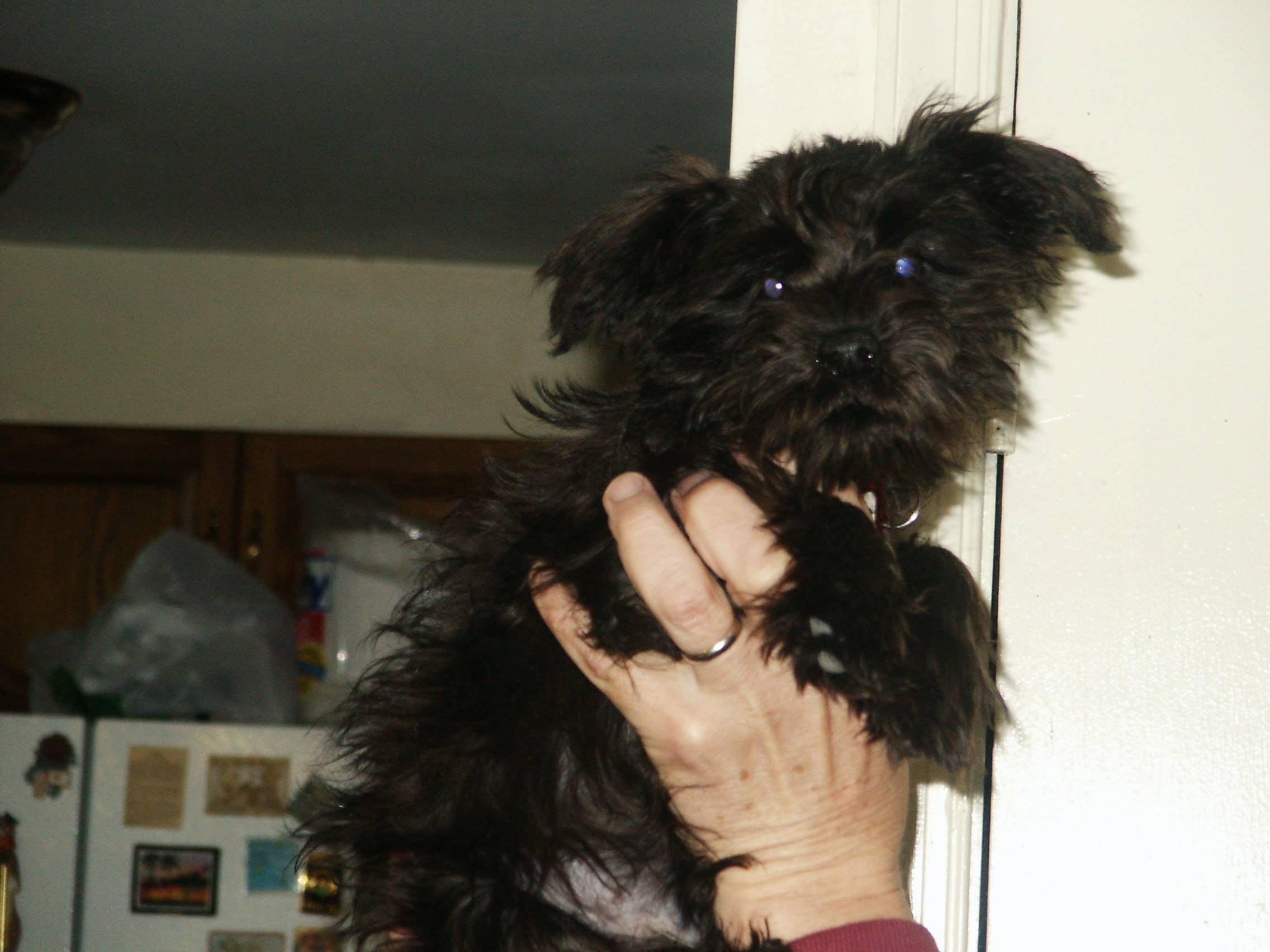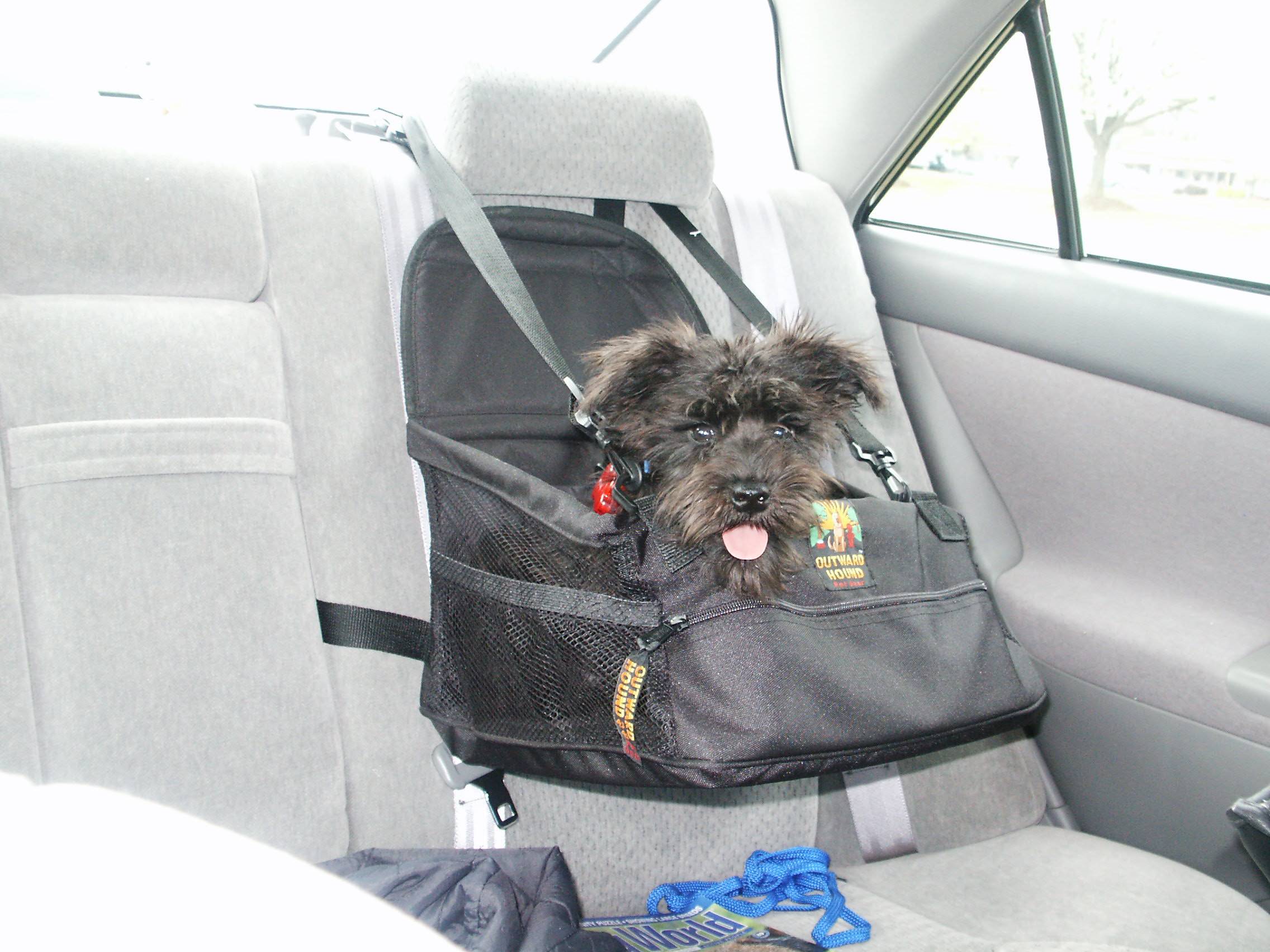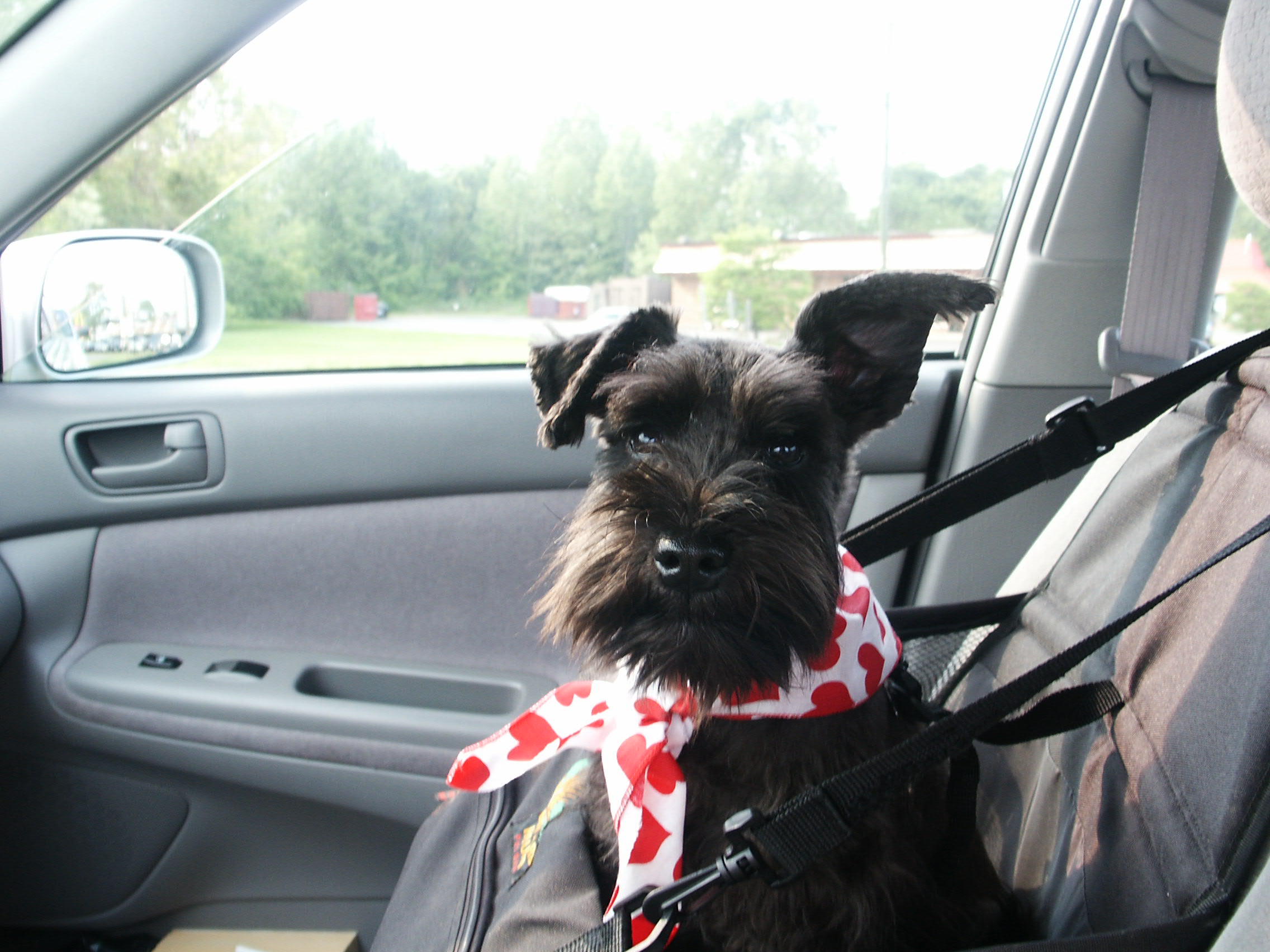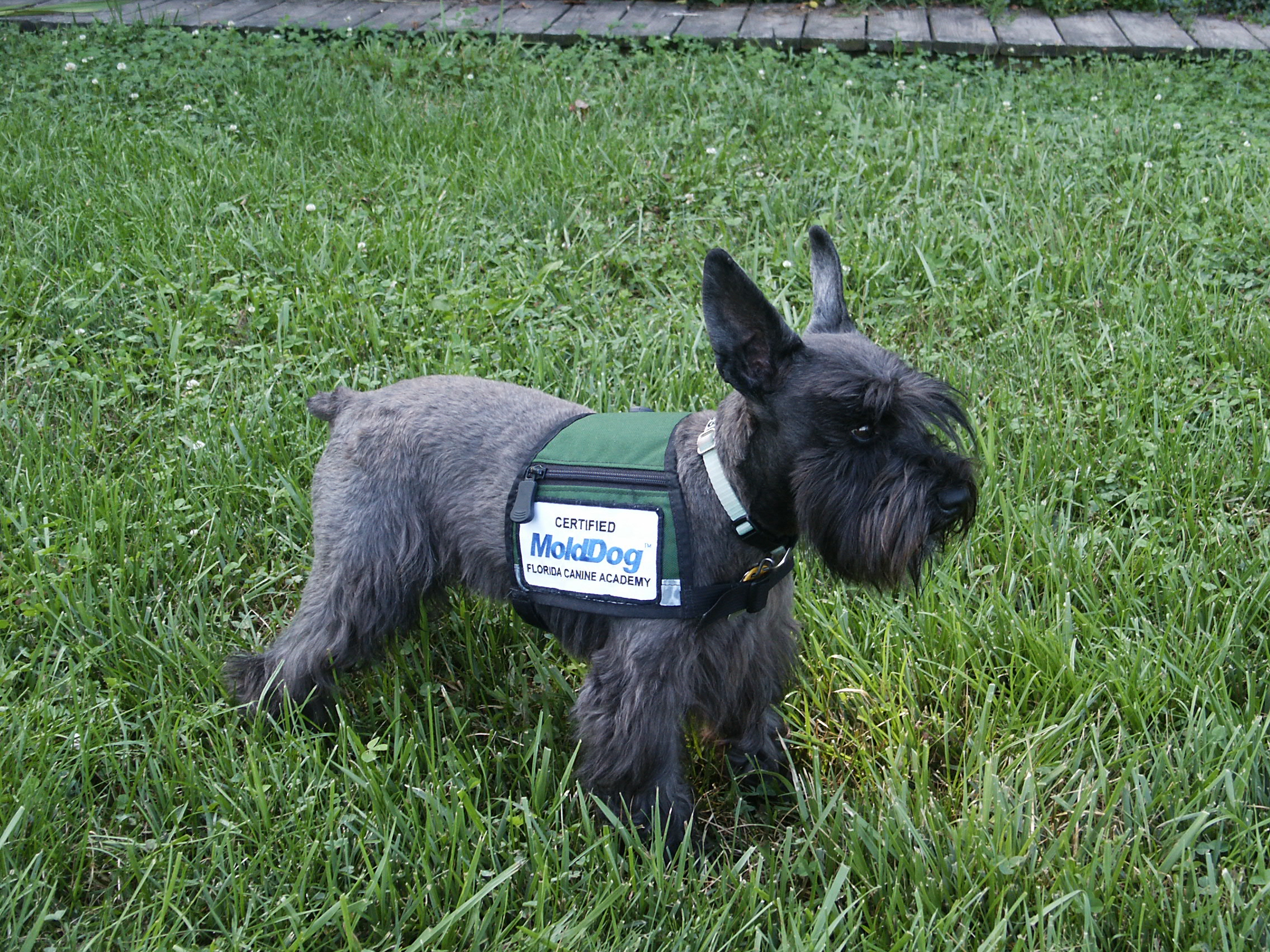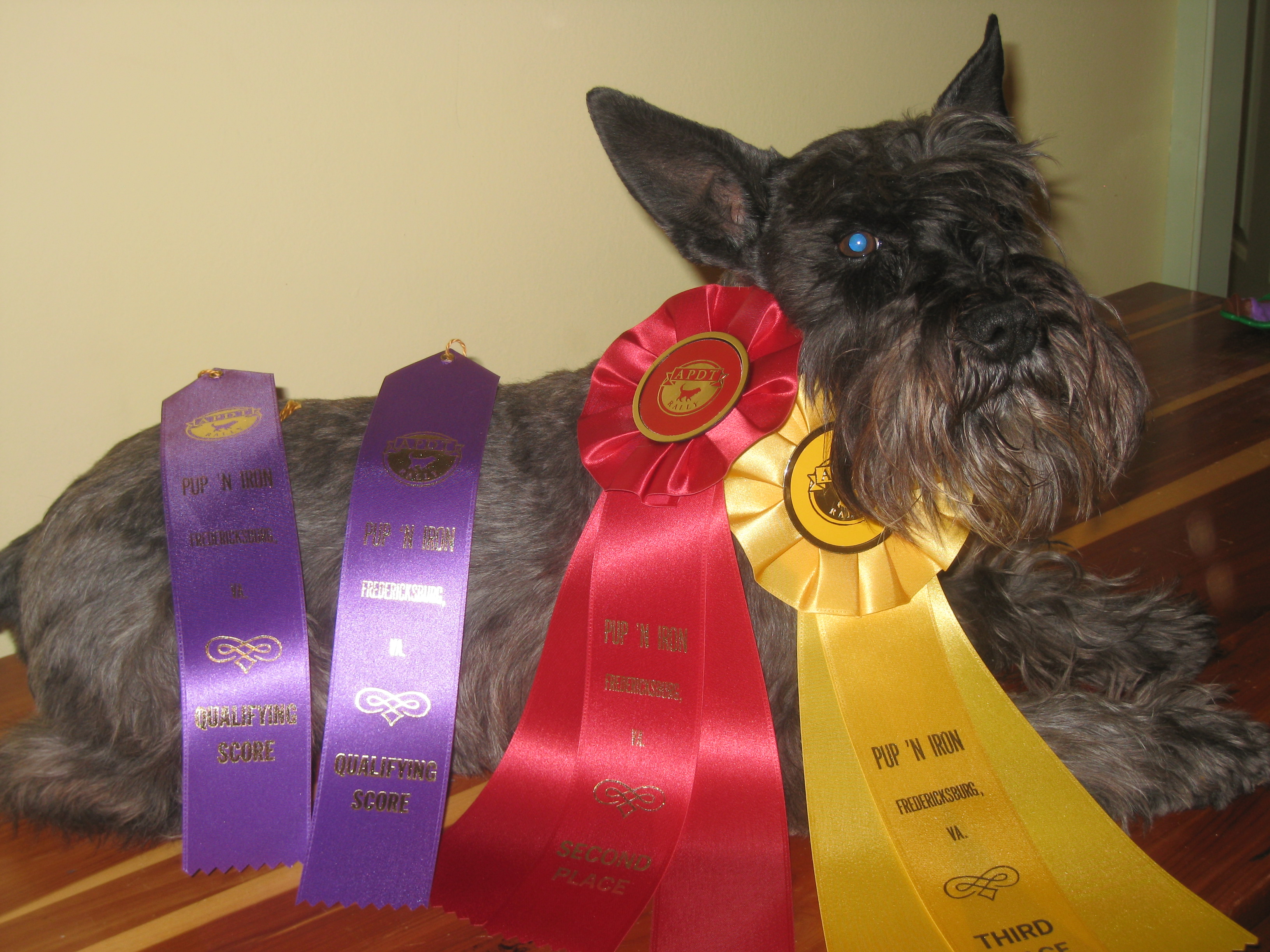 Shotzy's Story
Choosing a Miniature Schnauzer to add to our family was not a chance or spur of the moment decision. I had owned dogs all of my life, mostly large or medium sized. Now I was at a point in my life when I was looking for a smaller dog, something that would be easy to take with us when we traveled. Also we no longer had children at home to care for, so I had the time and resources to pursue performance training and other activities with my dog. I did a lot of research on different small dog breeds, to find one that would fit with my plans. I wanted a sturdy dog, not a fragile one.
I wanted one that did not have a lot of known health problems. I wanted a dog that was intelligent and a worker. Finding a breed that didn't shed was a happy added bonus! Once I settled on Miniature Schnauzers as the breed for me, I talked to breeders and went to see multiple puppies.
Our Miniature Schnauzer journey started with the acquisition of Shotz of Brandy Wine a.k.a Shotzy. Shotzy was an 11 week old bundle of dark black curls, a little fluff ball. He had yet to have his first Schnauzer cut. Shotzy appealed to me because he was very responsive to me. He was playful, responded when he was spoken to, not afraid to be picked up or have his feet and ears touched, all good signs for a well socialized and stable personality.
I started positive reinforcement (clicker) training with Shotzy right away. He proved to be a very apt student. As soon as he had received all of his puppy vaccinations, I enrolled him in classes so he would gain experience in working in public and being around other dogs.
When Shotzy was 10 months old he was sent to a scent detection training center. There he learned to sniff out toxic molds in walls, ceilings, floors and other hidden areas. He trained alongside bomb dogs, drug dogs and arson dogs.
When he returned home he worked with me in my mold inspection business, On the Nose Mold Detection. Shotzy was a very successful and skilled scent detection dog.
Results from his inspections contributed to making the inside environment healthier for numerous families; at least two of our inspections resulted in litigation for home owners seeking repairs for damages to their homes. After closing our business, Shotzy was not happy in retirement.
He was a working dog and needed a new job, time for the next challenge.
Shotzy and I started training for Rally Obedience. Rally is a competition where a course of 15-20 stations is laid out. Each station has a sign/marker, giving instructions that are to be performed. The team's run is timed. Scores are based on preciseness and speed. The courses begin with simple behaviors such as sit, stay, heel, down, etc. and are done on leash. They progress to complex behaviors done off leash. There are several venues for Rally each with a little different flavor of signs. Generally speaking it's a fun and relaxed atmosphere for competing. Shotzy earned Champion titles in both ADPT Rally and C-WAGS Rally.
In addition to Rally Obedience, at the ripe old age of 9, Shotzy started training for Agility competition. Agility is a competition with a course of obstacles that must be done in the correct order with the fastest time and are all done off leash. Obstacles include jumps, running through tunnels, going over a teeter-totter, navigating over an elevated plank walkway and climbing up and over an A-frame structure. Shotzy loved Agility especially the tunnels. He won a beginning title in the Teacup Dogs Agility Association (TDAA) before retiring competitions.
Of all the things that Shotzy has done and accomplished, the thing that stands out the most is what a fantastic companion he is. Whether it's flying across the country, riding in the car to run errands or simply hanging on the coach, his greatest joy is to be with his family.
While training, you can see his mind working, trying to figure out what I want him to do. He is fearless and up to doing everything; I'm so happy Shotzy opened the world of Miniature Schnauzers for us.